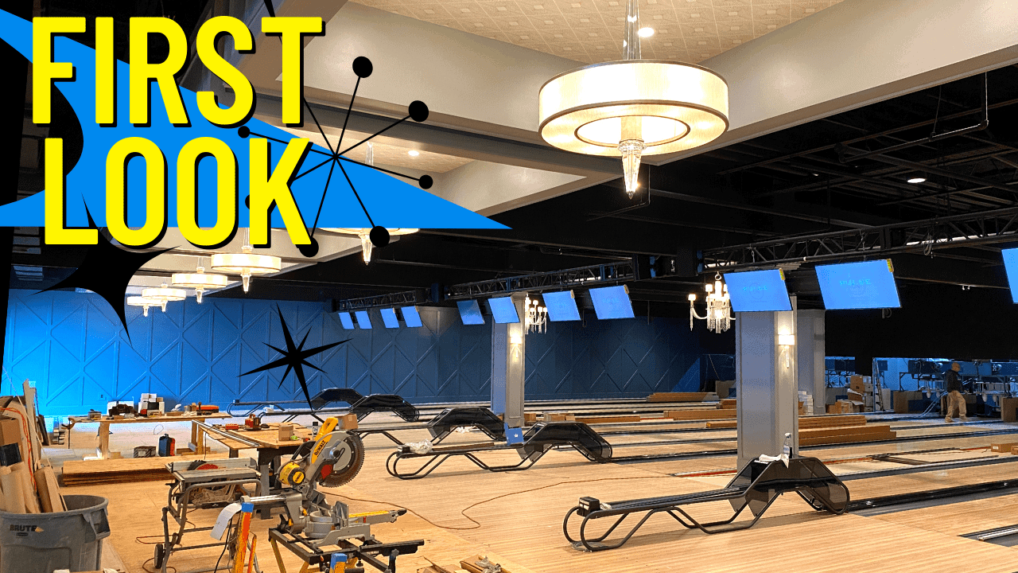 FIRST LOOK – Cape Square Entertainment Center
Now that 2022 is over, let's jump into all the amazing new memories that will be made in 2023.
This year Cape May County will finally see the opening of the  New Cape Square Entertainment Center
Located at 3801 Route 9 in Rio Grande, New Jersey, the Cape Square Entertainment Center will be a combination of many things from bowling, movies, restaurants, an arcade, and more.
A few weeks back, the Wildwood Video Archive got an inside look at the center while it was still under construction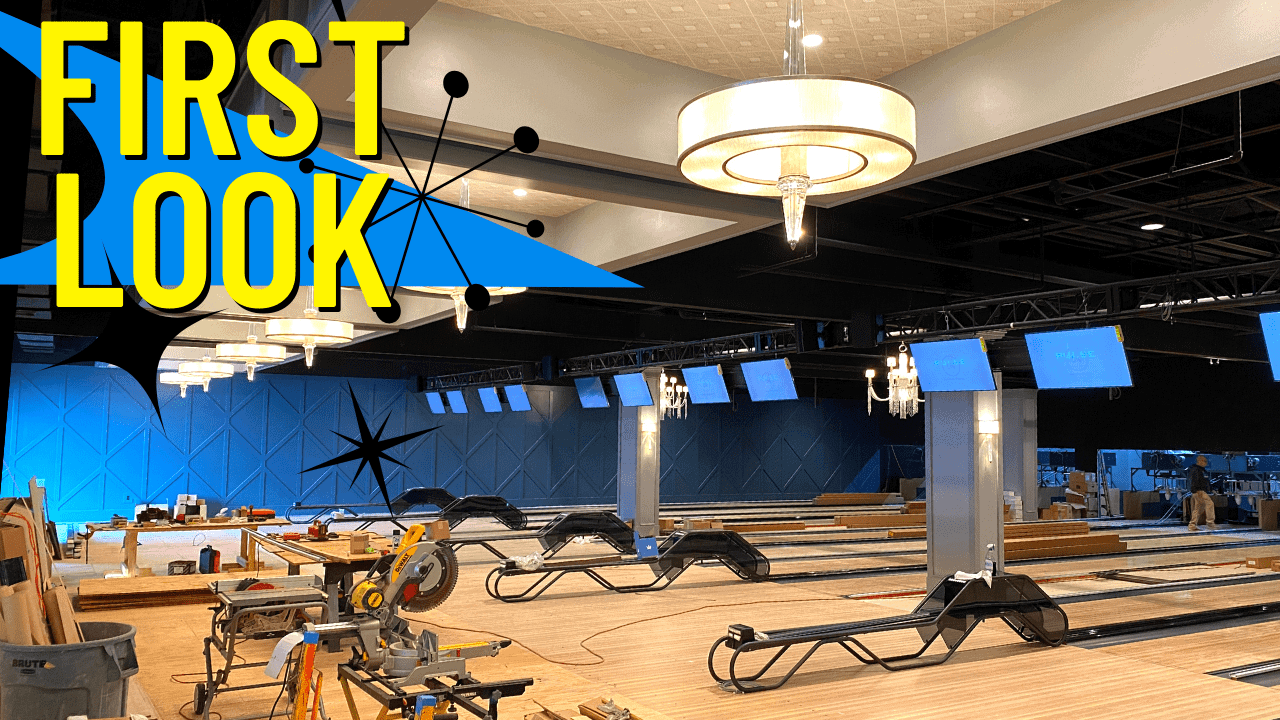 FIRST LOOK – Cape Square Entertainment Center
At that time the WVA uploaded some preview photos but today we can share the full tour video of the inside.
To watch it scroll down to the bottom of the article.
Upon entering the complex, visitors are greeted by a spacious lobby area, that divides the building into a few different areas.
If you walk to the right you are greeted by the concession stand for the movie theater. Here you can purchase your tickets to any of the movies playing in the 5+ movie theaters.
These theaters are going through a massive renovation and will be finished off with a classy modern look. 
The WVA was told that folks could rent out some of these theaters for private events. (think Super Bowl parties and such).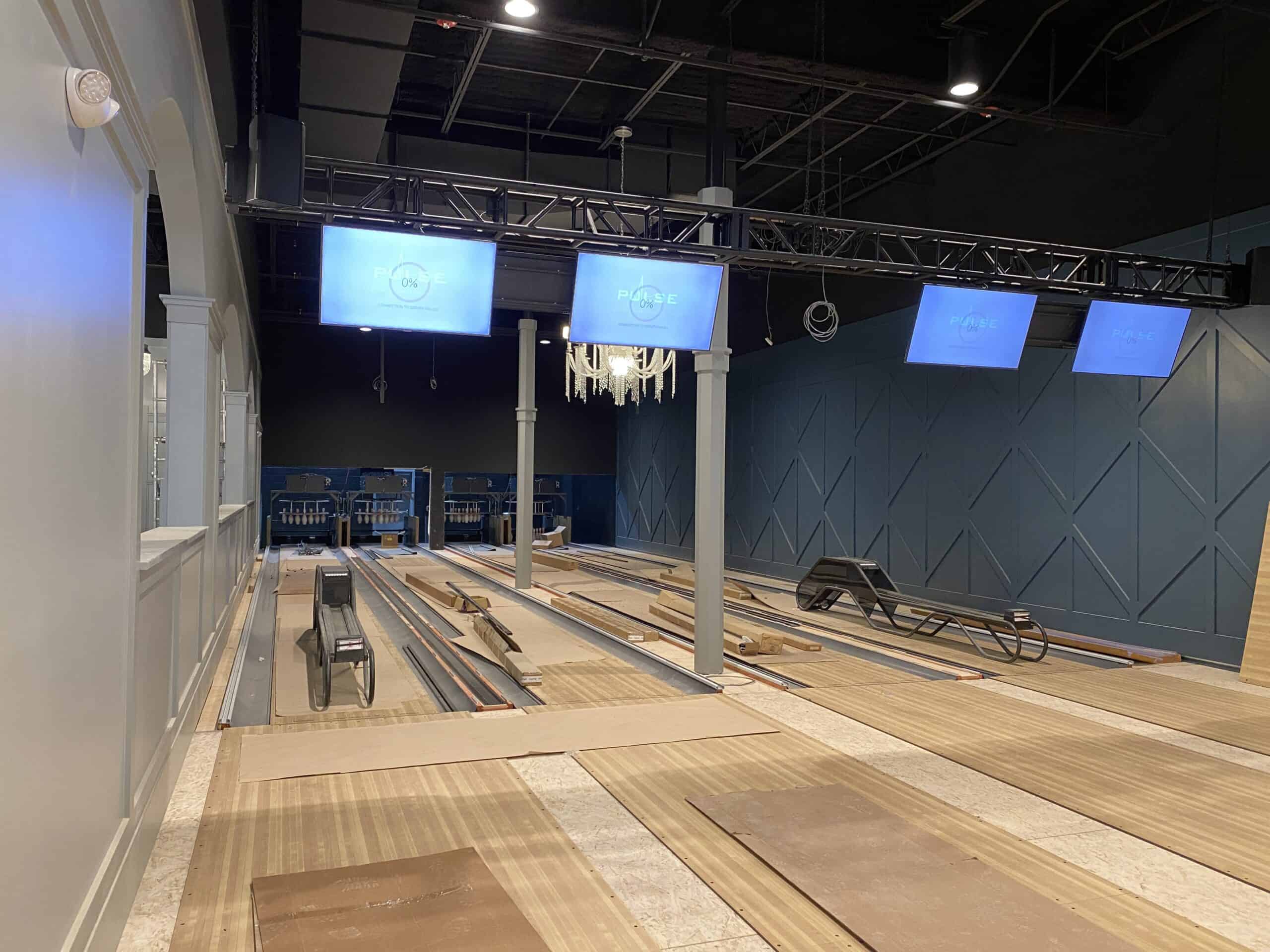 On that same side of the building, you will find Cape Kitchen & Craft and its bar area.
Not much is known about Cape Kitchen & Craft's menu options, but according to their Facebook page, they would feature two dining experiences, three bars, and a beer garden!
Walking to the left of the entrance will be a completely different experience.
In the front will be where you can reserve the golf simulator, rent a party room and pick up your shoes for bowling.
The bowling alley is in a 12/4 split, meaning that twelve lanes sit to the left side with four lanes separate. This is done so you can rent out the four lanes as a private party.
Between the split alleys will be an arcade game. (think like what you would see up on the boardwalk).
Behind the Arcade will sit some private party rooms.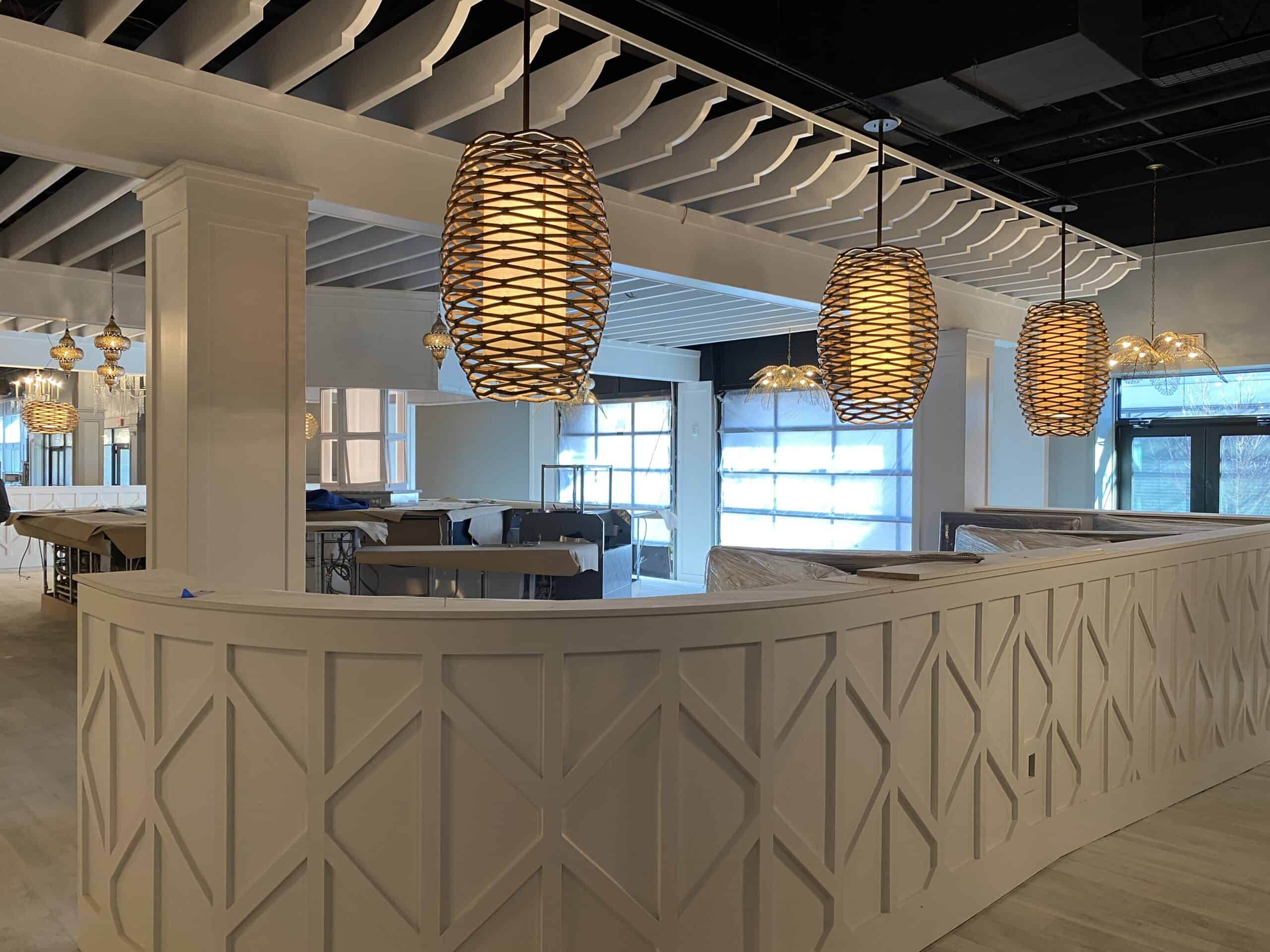 Just to the left of the bowling are the golf simulator and the shore bar.
Even though I am not a golfer, the excellent graphics and screen quality of the golf simulator at Cape Square Entertainment Center caught my attention. The use of a curved screen added to the immersion, making it feel as though I was really on the course.
There is no firm opening date yet but believe me, the wait is worth it.
If the layout of Cape Square Entertainment Center is hard to imagine, walk the video below.
Before you do please consider subscribing to our Youtube channel
The post FIRST LOOK – Cape Square Entertainment Center appeared first on Wildwood Video Archive.
This content was originally published here.