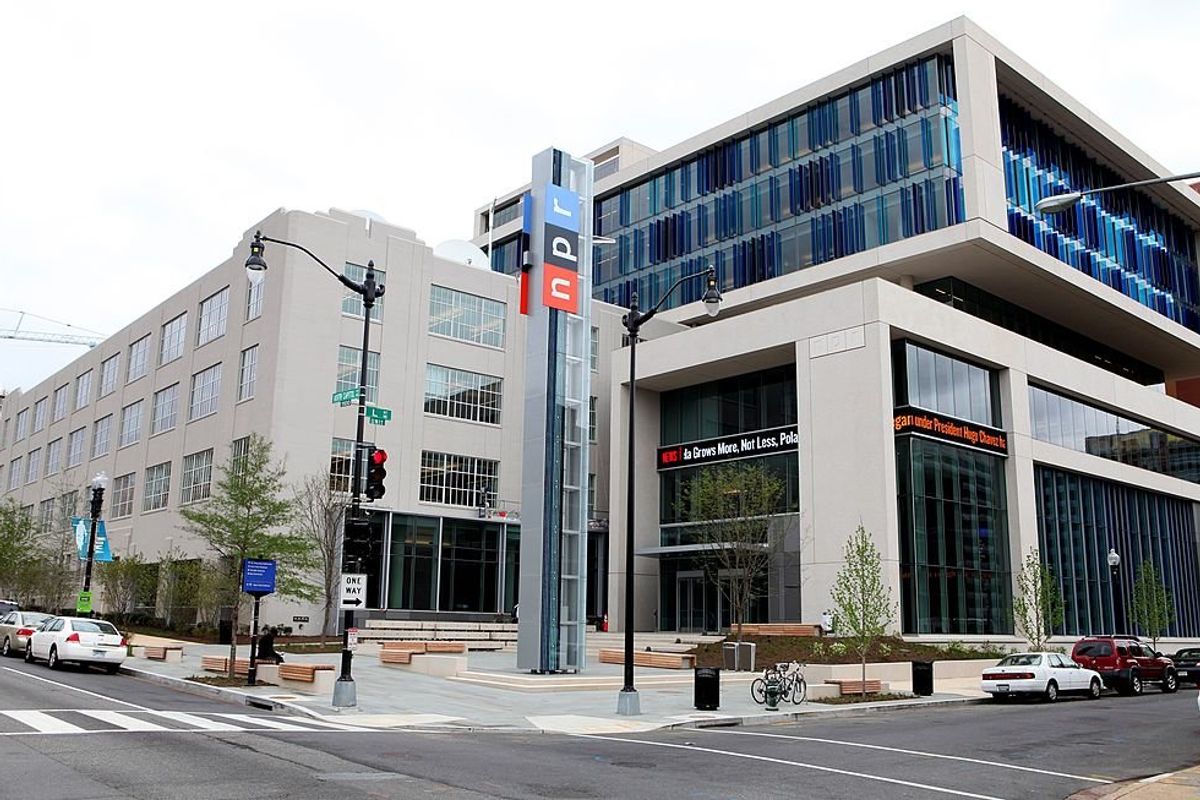 National Public Radio was ridiculed for claiming that there is "limited scientific evidence" that men have a "physical advantage" over women in sports. The NPR article was attempting to defend athletes.
The article was in response to the World Athletics Council – the governing body for international track and field – barring transgender athletes from competing in events designated for biological women.
During a press conference on Thursday, World Athletics Council president Sebastian Coe said, "The council has agreed to exclude male-to-female transgender athletes who have been through male puberty from female world ranking competitions from March the 31st this year."
Coe added, "However, in order to do further research into our transgender eligibility guideline, we will be establishing a working group whose remit will be to consult specifically with transgender athletes to seek views on competing in athletics to review and maybe commission additional research where there is currently limited research, and to put forward recommendations to council."
The article from the taxpayer-backed NPR claimed, "At the center of the issue is whether transgender women athletes have a physical advantage over other female competitors, even after lowering their testosterone levels. But there is limited scientific research involving elite transgender athletes — which the council also acknowledged."
NPR argued, "World Athletics Council said that they have conducted their own research over the past decade and that they found there can be an impact in performance. Several international groups including the Human Rights Watch have called the council's evidence flawed."
NPR asserted, "The ban is part of a growing resistance against transgender women and girls in female sports."
The outlet accused the sport of track and field of "moving away from trans inclusion."
NPR wrote on Twitter: "The international governing body for track and field will ban trans women athletes from elite women's competitions, citing a priority for fairness over inclusion despite limited scientific evidence of physical advantage."
However, the tweet was flagged by Twitter's Community Notes.
The Community Note stated, "Significant evidence from numerous studies demonstrates that trans-athletes maintain a competitive physical advantage despite gender-affirming care."
The Community Note shared links to four different papers, research, and studies that found transgender athletes enjoy a physical advantage.
NPR was roasted online for claiming that there's "limited scientific evidence" men have a "physical advantage" over women in sports.
Public health expert Pradheep J. Shanker: "This is so dishonest @npr. There is decades of scientific evidence for physical gender disparity. Anyone saying otherwise is simply spreading scientific misinformation. Shame on you, @NPR."
Podcaster Noam Blum: "Limited evidence: compare the stats in every men's sport vs every women's sport."
Researcher John R Lott: "How can @NPR be taken seriously? 100-meter dash – Usain Bolt's 9.58 seconds is the men's fastest – Florence Griffith-Joyner's 10.49 fastest for women High Jump – Javier Sotomayor for men 8 ft 1⁄4 in – Stefka Kostadinova for women 6 ft 10 1⁄4 in Not even close."
Media critic Joe Concha: "Here's NPR's unintentionally-hilarious claim that trans women athletes have no physical advantage over their female competitors. It totally explains how Lia Thomas went from being a sub-par swimmer racing against other men to winning a nat'l championship racing against women."
Babylon Bee CEO Seth Dillon: "If inclusion matters more than fairness, then we should eliminate men's and women's divisions entirely. Let Serena play against Novak. Let a female basketball player (nobody knows any of their names) play against LeBron. There's no reason to divide men and women if there's 'limited' evidence men would dominate."
Conservative activist Ned Ryun: "The absolute defiance of science and biology in this tweet, because 'reasons,' is pretty staggering. . . Hahaha. Seriously, NPR is beyond a joke."
Journalist Mollie Hemingway: "A wonderful example of how our propaganda press lies with abandon."
Talk show host Laura Ingraham: "Time to fully remove govt subsidies for NPR."
Rapid response director for Florida Governor Ron DeSantis' re-election campaign Christina Pushaw: "NPR is funded by American taxpayers despite zero scientific evidence of any benefit to society."
Like Blaze News? Bypass the censors, sign up for our newsletters, and get stories like this direct to your inbox. Sign up here!
This content was originally published here.